It is the time of year when many broker-dealers are scheduling their annual independent test of their anti-money laundering programs. These tests are required by FINRA Rules. More specifically, FINRA Rule 3310 (formerly NASD Rule 3011) is FINRA's AML Rule. It requires FINRA members to develop and implement a written AML compliance program. Also, a broker-dealer's AML program must be approved in writing by senior management of the FINRA member.

The FINRA Rule specifies that all FINRA members must:
Design, implement and enforce policies and procedures to identify and report suspicious transactions – Rule 3310(a);
Design, implement and enforce policies and procedures to achieve compliance with the Bank Secrecy Act and the implementing regulations thereunder – Rule 3310(b);
Periodically test the effectiveness of AML compliance programs using independent testing – Rule 3310(c);
Designate to FINRA (using the FINRA Contact System) one or more persons to be responsible for the member's AML programs and provide updates to FINRA as changes occur – Rule 3310(d); and
Provide training (on an ongoing basis) for appropriate personnel – Rule 3310(e).
With this time of year coming around, it is appropriate to discuss some commonly noted issues involving independent testing, the first of which is the independence of the person conducting the test. FINRA has cited firms in the past for utilizing individuals to conduct the test who were not independent or who had conflicts. And it is important to note that someone who is external to the firm is not necessarily independent just because they are external. For example, an external consultant who wrote the AML procedures for a firm would be conflicted in reviewing those procedures and as such would not be truly "independent" in conducting that test.
Remember, that the annual AML Independent Test, unlike the Rule 3012 test, may be conducted on a calendar year basis. So conducting your test once each year is sufficient. However, FINRA rules require that more frequent testing should occur if warranted.
Another simple, but easily overlooked issue that comes up during testing is that of the FINRA designated contact. If that information has changed during the year, it is important to note that Rule 3110.02 requires that information to be kept up to date. In some instances, firms can forget to update this information, and FINRA almost always looks at it when conducting an exam of a firm's AML compliance.
Firms should ensure that they check the AML section of FINRA's website for news and important updates – www.finra.org/industry/issues/aml/. This year, there were several news items of note listed in the News section of that site. One item, which was discussed at the AML panel of the recent FINRA South Region Compliance Seminar in Fort Lauderdale, was Treasury's proposed rule to require additional due diligence by broker-dealers (and others) regarding beneficial ownership of corporations. The rulemaking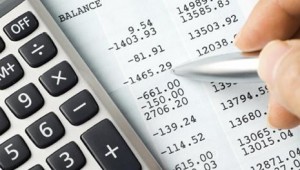 clarifies that, "customer due diligence includes four core elements: identifying and verifying the identity of customers; identifying and verifying the beneficial owners of legal entity customers; understanding the nature and purpose of customer relationships; and conducting ongoing monitoring to maintain and update customer information and to identify and report suspicious transactions." Essentially, the proposal is to require financial institutions to identify and verify any individual who owns 25 percent (or greater) of any legal entity – and that of an individual who controls the entity. Some broker-dealers were already doing this. However, the rule, when implemented, will specifically require it.
Another News topic on the site – and one of discussion among firms in 2014 – was the FinCEN guidance on the BSA expectations relating to marijuana related businesses. The reality of this one is that many clearing firms decided not to permit these businesses. Further, many broker-dealers simply elected the same given the challenges of complying with the guidance. The guidance can be found here.
FINRA recently announced a new training module which is part of its E-Learning Course Library – AML – Broker-Dealers Conducting Business with Foreign Customers: Understanding Your Role. These courses are remarkably inexpensive for FINRA members at $12.50 for an individual employee. Find them here.
Finally, FINRA had an active year in AML-related enforcement actions in 2014. It is worth taking a look at the actions which are detailed on FINRA's website. There are important takeaways from each of these cases.
If you have questions about AML Independent Testing, Mitch Atkins, FINRA's former South Region Director who is now Principal at FirstMark Regulatory Solutions can be reached by calling 561-948-6511.






Tagged: AML Testing, mitch atkins broker dealer consulting, mitch atkins finra, mitchell atkins broker dealer consulting, mitchell atkins finra