These days, it is not unusual for a registered representative of a brokerage firm, or any other small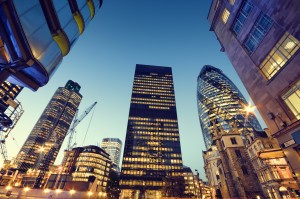 business owner for that matter, to conduct business from a virtual office or other part-time office. Many still operate their businesses out of home. And if you have walked into the local Starbucks, you have probably seen a good number of small businesses operating over a latte and a scone. This is the new world of small business. With remote access becoming easier and most businesses operated via web access, anyone with an internet connection and a laptop or iPad can conduct business from just about anywhere.
With that being said, the ability to conduct business from anywhere begs the question of why a small business person should make a significant financial commitment in terms of leasing permanent office space. That also begs the question of whether the SEC and FINRA rules will permit such an arrangement.
This issue is actually rather simple. Until recently, NASD Rule 3010(G)(2)(A) defined what FINRA considered a branch office. On December 1, 2014, that rule was replaced by FINRA Rule 3110(e)(2)(A). The new definition is largely unchanged. NASD Notice to Members 05-67 includes additional detail on the definition of a branch office. From that notice, we find the following quote,
"The Uniform Definition excludes from registration as a branch office: (1) a location that operates as a non-sales location/back office; (2) a representative's primary residence provided it is not held out to the public and certain other conditions are satisfied; (3) a location, other than the primary residence, that is used for less than 30 business days annually for securities business, is not held out to the public as an office, and which satisfies certain of the conditions set forth in the primary residence exception; (4) a location of convenience used occasionally and by appointment; (5) a location used primarily for non-securities business and from which less than 25 securities transactions are effected annually; (6) the floor of an exchange; and (7) a temporary location used as part of a business continuity plan."
So for purposes of this discussion, let us assume that a representative is contemplating working from a virtual office suite where mail is received and a dedicated phone line is provided. However, the actual office used by the representative within the suite changes depending on who is using the space on that day. In other words, it is a first-come, first-served scenario. Also, the representative desires to avoid full branch registration if possible.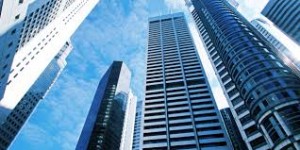 Under this scenario, it would initially appear that only exclusions 3 and 4 in the quote above seem to apply (30 calendar day limitation and office of convenience) if the representative does not desire to register the location as a full time branch office. However on further review, exclusion 3 is not valid because in our example, the representative would like to handle funds and securities at the location (receiving customer checks). That leaves us with exclusion 4. So in the instance that this office was not held out to the public (the address is not listed on the representative's business card), and assuming the representative satisfied the requirements and complied with the definition of the "Office of Convenience" it would be permissible to allow this arrangement. However, the employing broker-dealer would be required to ensure that the activities of the representative continued to meet the conditions of the exemption. Specifically, because the exemption only permits meetings "occasionally and exclusively by appointment," the representative is not permitted to hold regularly scheduled hours at the location. To the extent the representative handled customer funds and securities, the employer firm would be required to ensure that these items were promptly forwarded as required by SEC rules. The representative may also place a telephone number on a business card, as long as the cards also included the contact information for the official branch office (supervising OSJ).
The other alternative is to register the branch office and to comply with all of the requirements that apply. For example, if the location would not provide for secure records storage, the representative would be required to make alternative arrangements to store records at the supervising OSJ or the main office.   During meetings with clients, the broker would be required to display appropriate desk signage. And yes, the location would need to be inspected as part of the regular branch inspection program. At a the recent FINRA South Region Compliance Meeting, a panel of experts on this topic suggested that even non-branch locations should be subject to inspection – just to ensure that there are no records being stored there and that the broker is not holding the location out to the public as a branch office. And what about mail handling? Usually those handling the mail are required to be fingerprinted. In many cases, the employees handling the mail in these office suites are actually registered agents of the U.S. Postal Service. So that makes the discussion more interesting. It would seem like a valid argument to point out that these folks do not need to be fingerprinted by the broker-dealer since they are actually agents of the USPS.
So clearly, there is flexibility within the FINRA rules to permit representatives who desire to use virtual office suites, and yes even Starbucks, to hold meetings with clients. It is important however, to ensure that the representatives who do so are complying with the applicable rules and interpretations in this area. Further, employing broker-dealers are required to supervise this activity to test compliance on a periodic basis.
If you have questions about developing a branch office program, Mitch Atkins, FINRA's former South Region Director has extensive experience in this area. Mitch Atkins, Principal at FirstMark Regulatory Solutions, can be reached by calling 561-948-6511.






Tagged: FINRA BD Branches, mitch atkins broker dealer consulting, mitch atkins finra, mitchell atkins broker dealer consulting, mitchell atkins finra